Please complete this form before attending a Brooklyn City F.C. youth try-out
---
** Youth Tryouts for 2023-24 Soccer Year **
Brooklyn City F.C. will be holding official Annual Youth Tryouts, from May 1st - May 19th.   All youth teams are organized by the birth year of the players.  Please reference the chart below to find the time and location for tryouts corresponding to all youth age groups.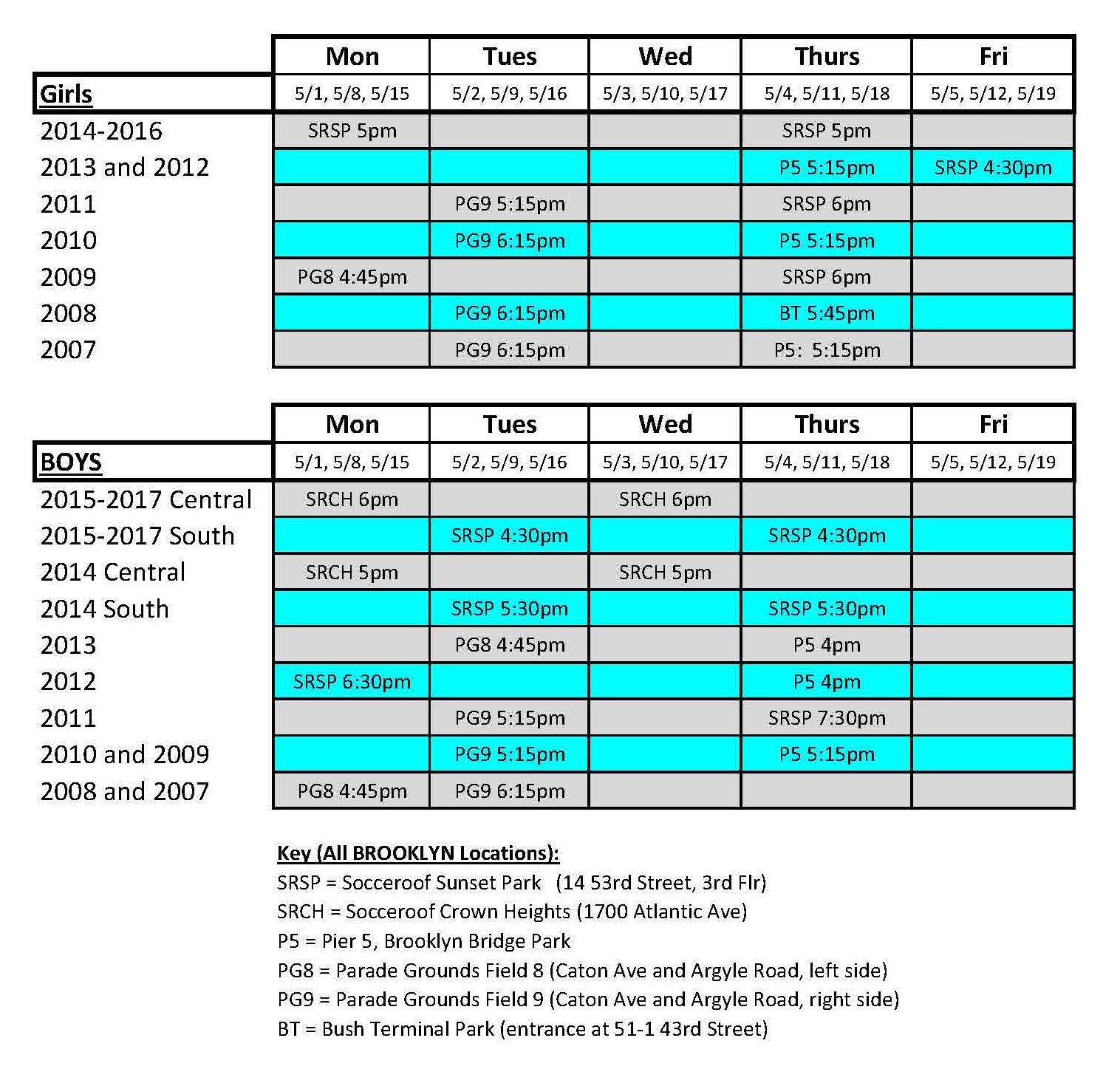 All Players MUST register online below, before attending a tryout.
A BCFC staff member will email confirmation and relevant details for the session (address, what to bring, next steps, etc).
We look forward to meeting new youth players, and continuing to grow the youth side of Brooklyn City F.C.!
Our club is always open to new players wishing to tryout and be considered for placement onto one of our youth teams.  If you have any questions with the form below, or general questions about tryouts, please contact us at [email protected]