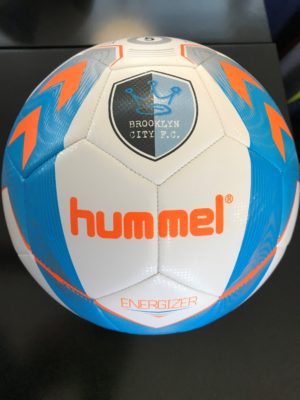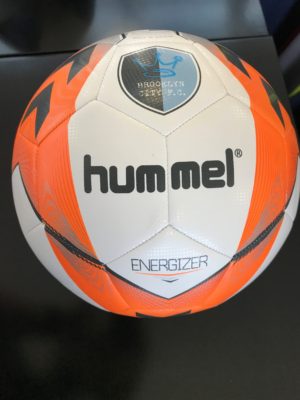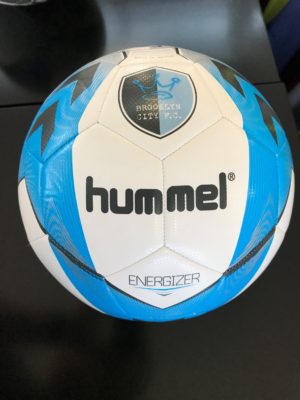 ** Pre-order your Brooklyn City F.C. Hummel Soccer Balls below!! **
Brooklyn City F.C. has teamed up with our brand and merchandise partner Hummel, to design and produce high quality, custom, Brooklyn City F.C. Hummel soccer balls, now available for pre-order!

The soccer balls are using the Hummel 'Energizer' ball model, with a Brooklyn City F.C. color scheme and design.
Players are highly encouraged to purchase BCFC Hummel balls for training.  This helps keeps our sessions organized and flowing smoothly.  In order to accomplish this, we have assigned 2 different colors, so coaches and players can immediately recognize the ball for their session.  Players are required to purchase the color and size that corresponds with their team's gender and age group, and use this specific color/size for their training sessions.
ORANGE:  Girls (2nd picture above)
BLUE:  Boys (3rd picture above)
- Size 3:  U8 and younger (Born 2012 or later) - All Size 3 balls will be the orange+blue design (1st picture above)

- Size 4:  U9 - U12 (Born 2011-2008)
- Size 5: U13 and older (Born 2007 and earlier)
By submitting the form below you will receive the color/size assigned to your team.  For example, a u14 Boys player (born 2006) that purchases a ball, will receive a Blue size 5 ball.
Players may also purchase additional BCFC Hummel soccer balls, if they want to have an extra on hand, or if they would like to own both colors or purchase one as a gift.
PLEASE NOTE:  the primary purpose of producing different color soccer balls is to help us organize sessions at the field.  Alternatively, we would only have one design & color available to everyone.