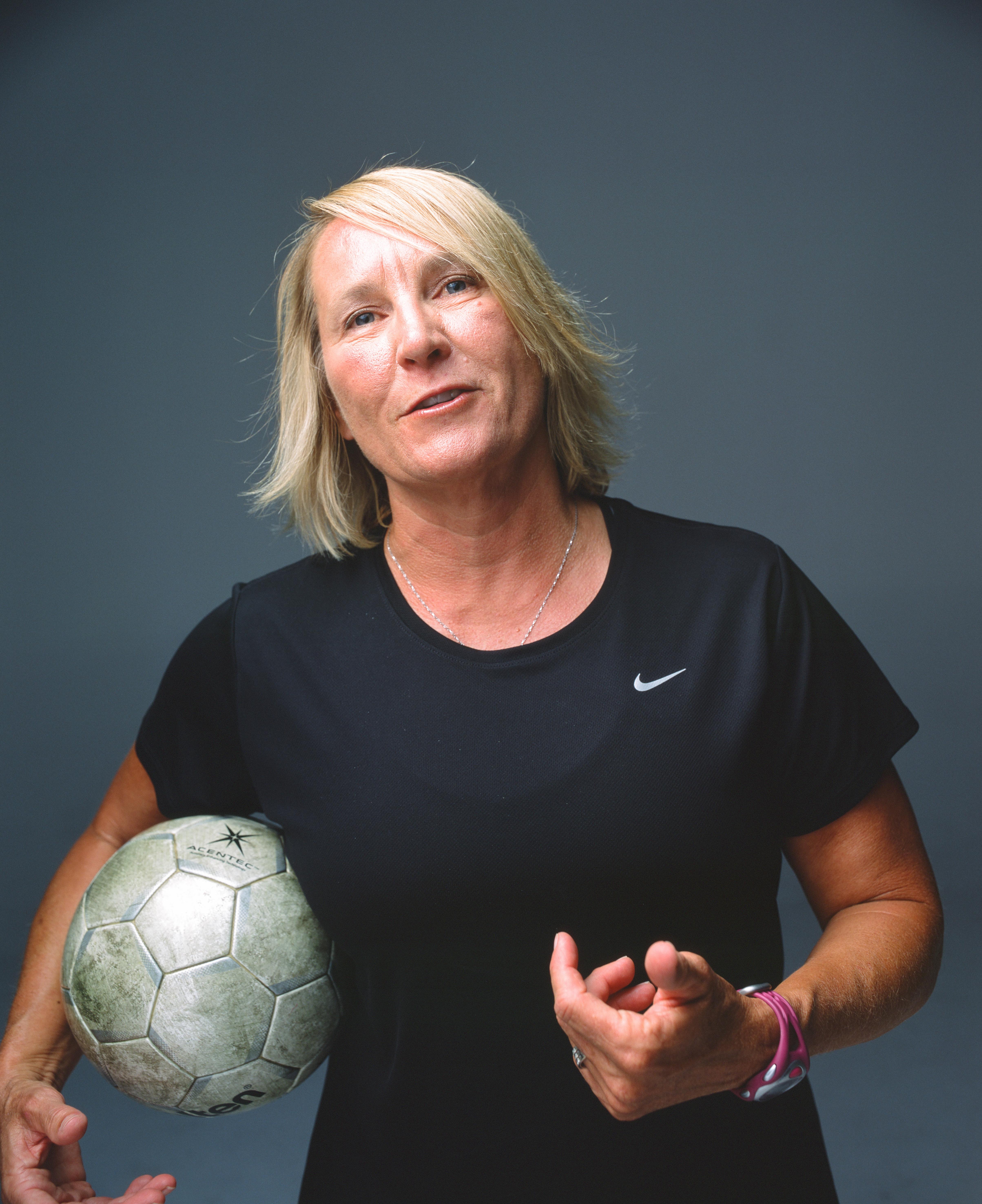 Kim Wyant is the General Manager and Head Coach of the Brooklyn City F.C. women's first team.

In addition to her role with Brooklyn City F.C., Wyant is the head coach of the NYU Men's soccer program, leading the team since 2015.  She is currently the only female head coach of a NCAA men's soccer team.
Prior to NYU, Wyant also served as the women's head coach at Florida Atlantic University (1994-97) and Dowling College (2003-04), and as an assistant coach at Stony Brook University (2000) and Dowling (2005).
Wyant has achieved much success coaching at the elite women's level, having recently served as head coach of the New York Athletic Club women's soccer team which won the U.S. Amateur Soccer Association National Open Cup in 2014.
Also a member of the Region I U.S. National Team's goalkeeping staff, Wyant served as a FIFA staff coach and as the head coach for the Long Island Girls' Select Program. She played for the U.S. National Team in the squad's inaugural game in Italy in 1985. In all, Wyant played 16 games as the U.S. goalkeeper, recording the team's first-ever win and shutout.
In 2008, Wyant received the Special Recognition Award from the National Soccer Hall of Fame for her contributions to the National Team.
Wyant also played for the Long Island Lady Riders of the W-League for nine years, helping lead the squads to two W-League Championships. She won W-League Goalkeeper of the Year honors in four consecutive seasons, was honored as its Most Valuable Player of the 1997 Championship Series and was a two-time All-Star.
Following retirement, Wyant was named General Manager of the Lady Riders and her teams twice received W-League Organization of the Year honors. In 2002, she served as the Lady Riders' Interim Head Coach, leading them to the playoffs and an 11-1-1 overall record.
A 1989 graduate of the University of Central Florida with a Bachelor of Arts degree in psychology, Wyant had a stellar four-year career with the Knights. As a freshman, she earned UCF Rookie of the Year honors, started in the first-ever NCAA Women's National Championship Game and was named Tournament MVP. As a senior, she was chosen First Team All-American.
Wyant's stellar playing career culminated in three Hall of Fame inductions: U. of Central Florida (2010), the Long Island Soccer Player (2013) and the United Soccer League (2004).