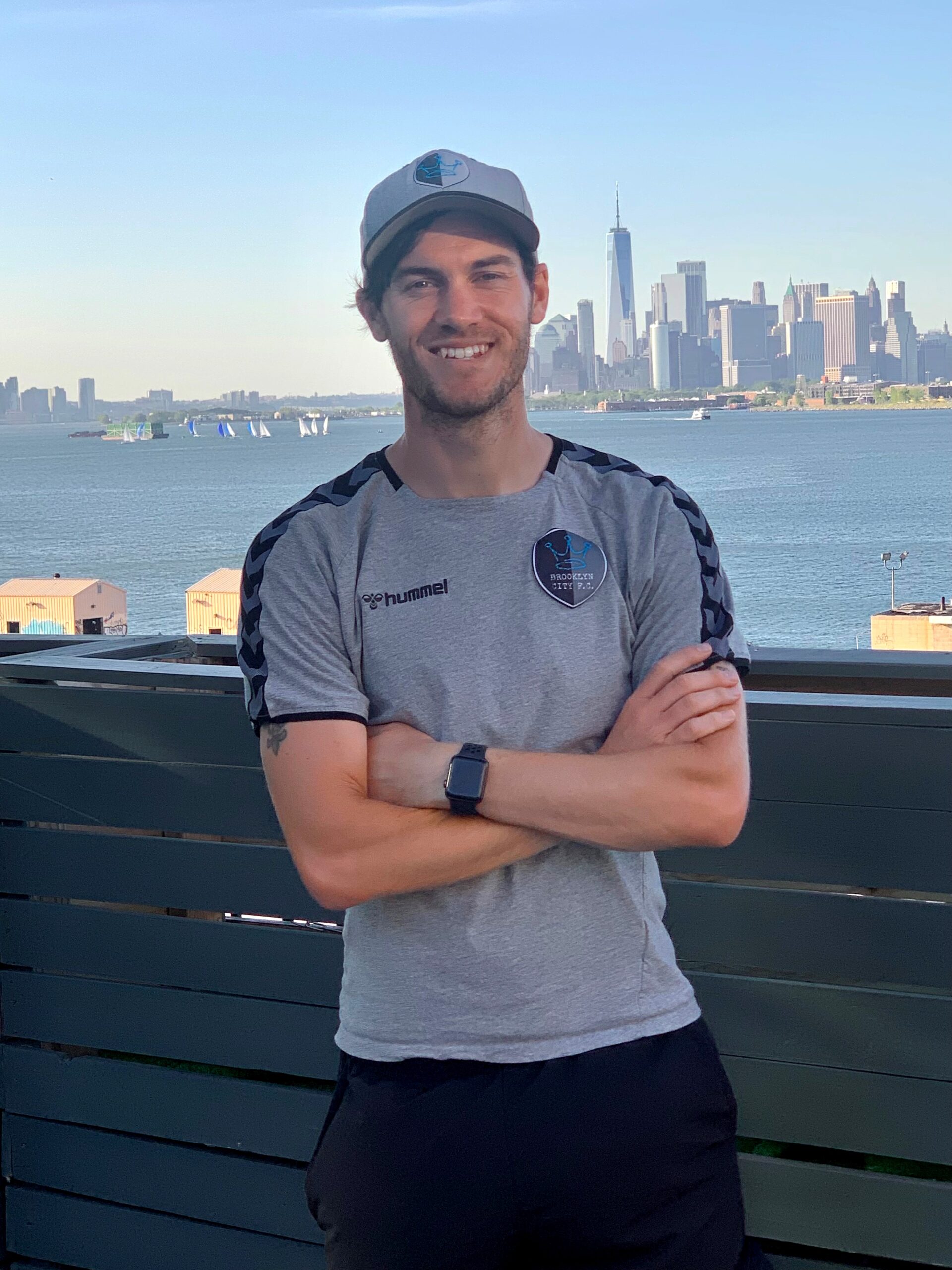 We are thrilled to announce the appointment of Jason Orban as Youth Technical Director of Brooklyn City F.C. In his new role, Jay will continue to flush out the club's player development methodology, as well as oversee its implementation and application across all youth age groups. Jay will also continue to grow Brooklyn City F.C.'s grassroots youth development center programs and took on a leading role in enhancing ongoing BCFC coach education earlier this Spring.
"When you find well-intentioned people with strong ambitions, it is easy to buy into their project. That is what I found at Brooklyn City F.C. It is a club that constantly considers what they are doing to improve the experience and environment of its players, and has the courage to integrate creative ideas into a meaningful pathway for players," Jay said. Coach Jay joined the club in August 2020, as head coach of the 2006 and 2011 boys age groups, as well as GK Director, and Manager / Head Coach of the BCFC Men's team which he will be continuing. Jay has made an immediate impact in all areas, impressing the rest of the coaching staff, as well as BCFC youth and adult players alike.
With Jay's leadership, the club will continue to establish itself as an innovator in youth development for girls and boys across Brooklyn, developing young women and men into proactive, intelligent, creative and passionate soccer players who aspire to play for Brooklyn City F.C.'s Women's and Men's first teams.
"We will look at each child as their own individual person. Each child comes from an environment that shapes their values, character, and motivations. We must embrace these roots to encourage their growth. Brooklyn City F.C. is inclusive of the vast and diverse culture of Brooklyn, and creates a playing environment that captures this energy." Jay said.
He continued, "Our youth development environment will keep cognition and enjoyment of the game at the center of the learning experience. Our kids will learn how to interact with, behave, and act in context of match influences (teammates, opponents, space, the ball). BCFC training will have clear concepts that remain consistent to our playing model, while growing in a complexity appropriate to the level of players on a team. The experience will be exciting, challenging, and competitive."
In addition to coaching at BCFC, Jay is an assistant coach and GK coach with the Division 1 St. Francis College Brooklyn men's soccer team. Winning both the Regional and NEC Conference 'Staff of the Year' awards in 2021, Jay helped lead St. Francis to the second round of the NCAA College Cup tournament. Jay was also selected as part of the prestigious '30 Under 30' program by United Soccer Coaches, for promising young coaches under 30 years old, and is on the East Region Girls ODP Leadership staff.
Jay is currently pursuing his USSF "B" license, and played collegiate soccer for SUNY Stony Brook. He lives in Brooklyn, is a Manchester United supporter, and coffee fanatic. "I embrace the opportunity to impact an environment that develops people of high character, while creating a unique brand of Brooklyn City F.C. soccer that is proactive, energetic, and grows our community's love of the game. I cannot wait to expand my role in supporting the growth of this great club!" Jay stated.