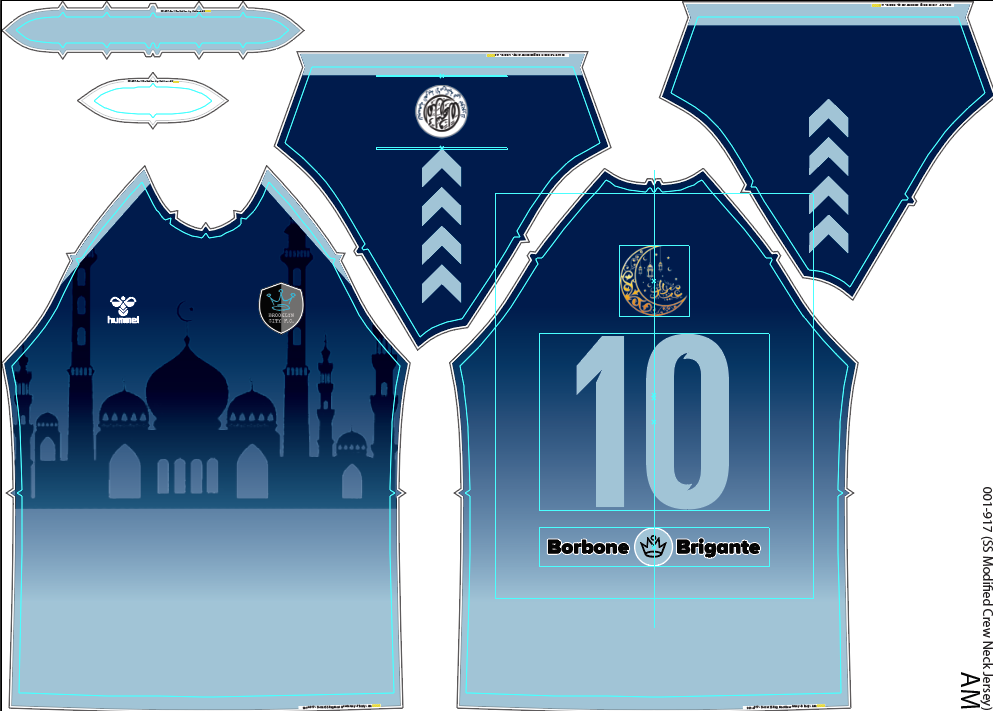 ** Limited Edition:  BCFC Eid Jersey **
For the next month our Muslim brothers and sisters will be celebrating their holiest month of the year, Ramadan.  During this time, Muslims around the world, and here within our club community, will be participating in acts of sacrifice, prayer, celebration and reflection.  Culminating this month-long period is the largest celebration of the year, Eid.
At Brooklyn City F.C. we join arms with our Muslim brothers and sisters by offering you BCFC Limited Edition Eid jerseys, custom produced by Hummel.  Our men's team will take the field in these jerseys for the final match of their Cosmopolitan League Spring Season on May 15, the first match after Eid.
These special jerseys can be customized with your own number and size, and are available for pre-order until Thursday, April 22nd.
For every jersey sold, all profits will be donated to the Arab American Association of New York, in solidarity with the local community celebrating this month.  As one of the five pillars of Islam, Zakat, giving to charity is a significant part of the Ramadan spirit and we're humbled to be able do our part through this unique project.
Grab one of these truly special jerseys, and show how Brooklyn City F.C. is for everyone in our community.
PRICE:  $50 Each