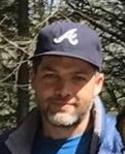 A resident of Brooklyn for over 20 years, and father of 3 school-age soccer-mad daughters, Jesse recognized the potential of what a soccer or football club can truly mean to a community, much in the spirit of the role clubs play in other countries and cultures.  He was inspired to launch a true community-based club in Brooklyn, representing the entire borough, and one that provides a full sporting pyramid encompassing grass roots community programs up through a First Team.
Formerly Girls GM at SABA NYC, Jesse was instrumental in building and managing a top girls club program in NYC (and the largest in Brooklyn), filling a huge void in the NYC soccer community.  His management duties also contributed significantly to the club's success across both genders.
Prior to that role, Jesse coached rec teams in the Brooklyn AYSO, holds a USSF "F" license and is eager to expand his coaching education!  As a kid in Florida, he played club and high school but then fell away from the game for a period.  The relationship was rekindled as he watched his younger brother play as an NYU standout, and later as his kids became involved in Brooklyn club soccer.
Jesse's professional background also includes founding a highly successful digital marketing agency, which he owned and ran for nearly 15 years.  He also holds a B.A. in Economics from University of Chicago, including specific coursework in Sports Economics which he finds extremely relevant to the International soccer marketplace as well as the US professional league and youth sports business models.