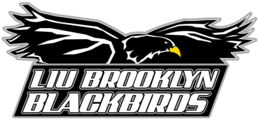 We are thrilled to announce a partnership between the Division 1 LIU-Brooklyn University Women's Soccer coaching staff led by Coach Eleri Earnshaw, and Brooklyn City F.C.
Women's Soccer coaches from LIU-Brooklyn compliment the Brooklyn City F.C. coaching staff by attending youth club team programming, including team kickoff / values meetings, summer training, camps and clinics, and more.
We are expanding the breadth of the relationship with the hire of LIU-Brooklyn Assistant Coach Kristin Cannon. Kristin will be taking on a Head Coach role with select individual BCFC youth club teams, as well as leading some of our Individual Development Programs (IDPs), which are weekly technical skill-building sessions.
BCFC youth teams will attend select LIU-Brooklyn home games and other events, to support the LIU-Brooklyn Women's Soccer team.
Our relationship with the LIU-Brooklyn Women's Soccer coaching staff offers an added dimension to the development path of BCFC youth players, especially those female players. It also further emphasizes Brooklyn City F.C.'s commitment to the Brooklyn community, by bringing staff from a leading local University soccer program, to all local Brooklyn youth players, male and female.
Coffee ($20 - 10 oz bag)
Jersey ($30 each)
Coffee+Jersey Package ($45 Total)
Shipping* (Required if not picking up locally in Sunset Park)