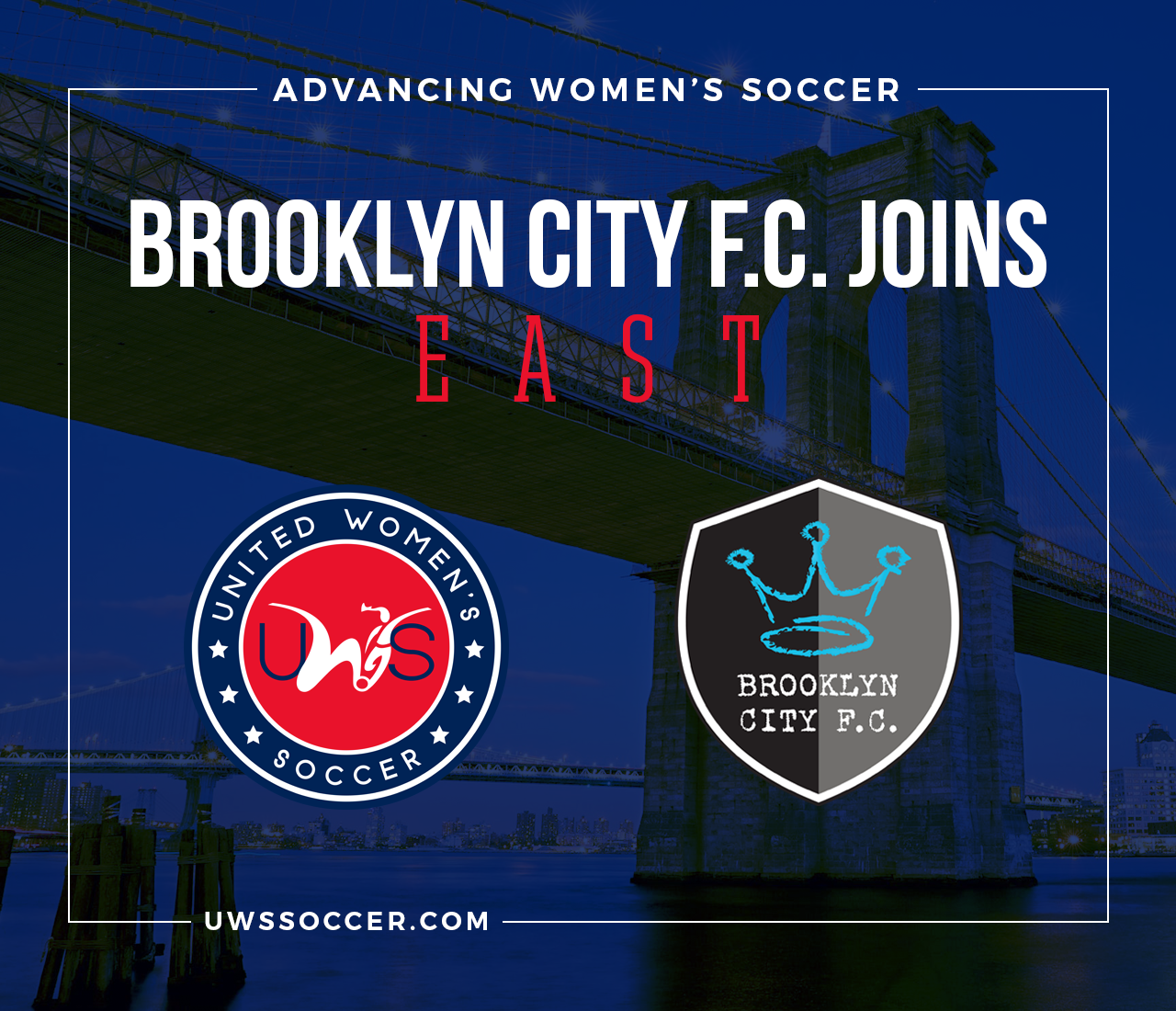 Official Press Release - 1/8/2020
Brooklyn City F.C. today announced that it will enter a team in United Women's Soccer (UWS), a national second tier women's league, for the 2020 season. The club will compete in the Eastern Conference of UWS, and be led by Kim Wyant, current men's head coach at NYU and formerly of the Long Island Lady Riders and NYAC. Wyant is also a former member of the United States women's national team. Joining her staff will be NYU women's head coach Michele Canning and NYU assistant coach Scott Waddell.
"From our inception, launching a women's first team has been a top priority," said Jesse DeLorenzo, Brooklyn City F.C. president. "After evaluating available options, it was clear that UWS shares our genuine commitment to raising the standard for women's soccer, to providing a professional environment for competitive female players, and offering a compelling match experience for our club supporters and the Brooklyn community as a whole. We could not be more eager to hit the field next summer."
Home games will be played at Poly Prep Country Day School, on its recently renovated turf field, located in south Brooklyn.  In the past year, the facility has also been used by USL2 and D1 college programs.
"I'm incredibly thrilled to be given the opportunity to lead the new Brooklyn City F.C. women's team," said Kim Wyant. "The organization has demonstrated a commitment to creating and maintaining an excellent soccer environment for women and girls, and Brooklyn is ready for a top-level women's team.  We'll be able to build a fantastic and dynamic squad with the commitment and resources from the Brooklyn City F.C. club leadership. The coaching staff is already in the process of recruiting and identifying players, and we look forward to the team's inaugural kickoff next May."
"We are excited that elite women's soccer will return to the Brooklyn community this summer. Talks with Brooklyn City F.C. have been ongoing for a couple years now, which signifies a conscientious approach to operating a team at a high standard. I am familiar with several members of the staff and they have the experience of operating a high-quality women's soccer franchise," Joe Ferrara, league commissioner.
In the near future, the club will announce public tryout dates in Brooklyn.  Interested players should visit the Brooklyn City F.C. website (http://www.brooklyncityfc.org/firstteam) to register as a prospective player.
About United Women's Soccer
United Women's soccer (UWS) is a national women's soccer league sanctioned by U.S. Soccer. UWS is a professionally operated league created for teams that meet high minimum standards. The season runs from May until the end of July, culminating in a National Championship match. The UWS player pool is comprised of college players, aspiring & former professionals and international stars. You can follow UWS on social media: Facebook, Twitter & Instagram.
Media can contact the UWS Communications office by e-mail at Press@UWSSoccer.com. Visit the league's official website at UWSSoccer.com. Interested team applicants can contact League Commissioner Joe Ferrara, Jr. by e-mail at Joe@UWSSoccer.com.