Upcoming Camps & Clinics: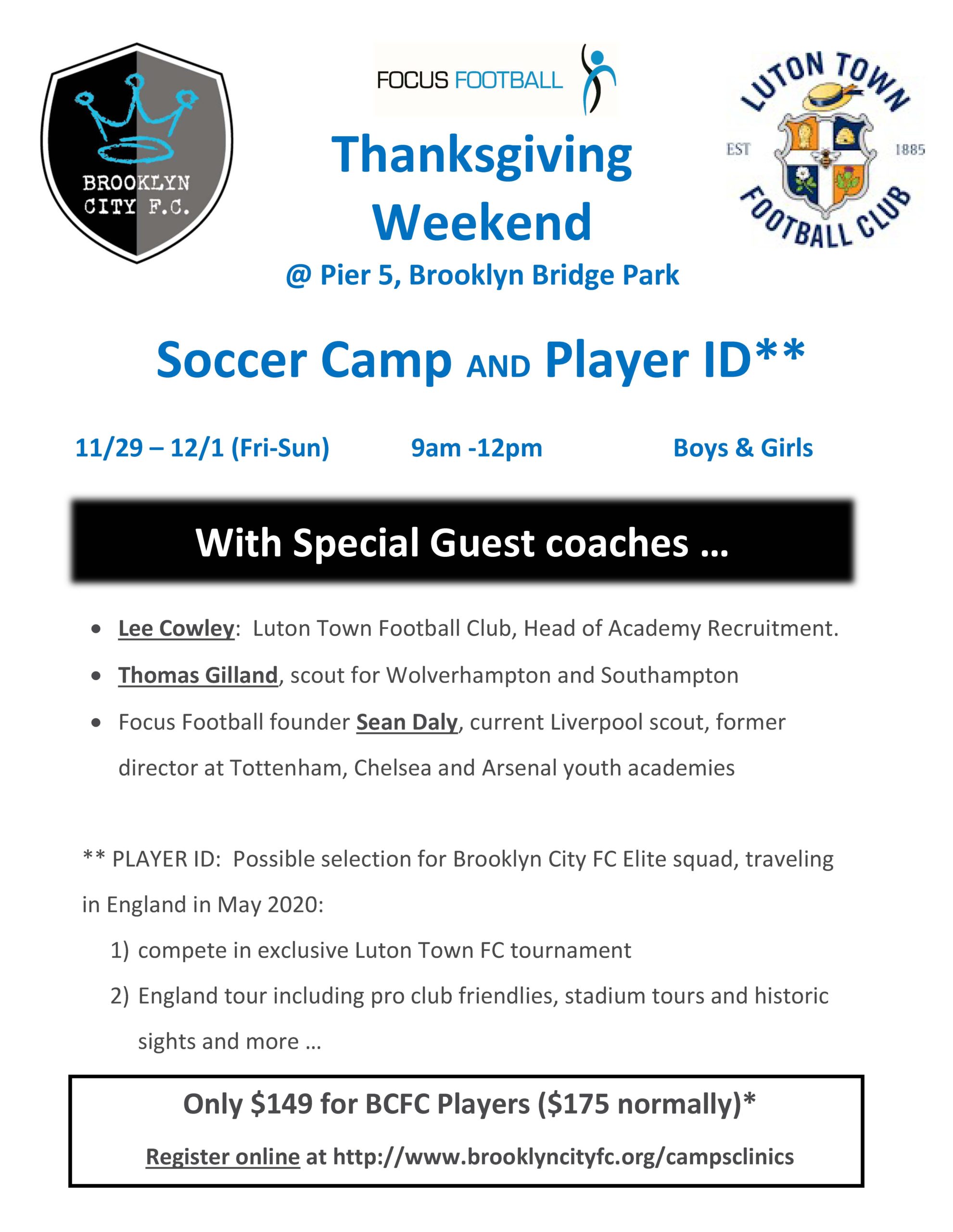 EVENT DETAILS

November 29th - December 1st (Fri-Sun):  9am-12pm


Pier 5, Brooklyn Bridge Park, Field #1 (front field)



Boys and Girls, age 6 and up


Open to all players, all clubs

$175 ($149 for BCFC Players).  Sibling discounts available.  Financial Aid / Scholarships possible, please contact us directly.


Link to Register: 

https://go.teamsnap.com/forms/217734
---
Exclusive Girls Clinic

July 22nd-23rd, 2019

with Kim Wyant, Head Coach - BCFC First Team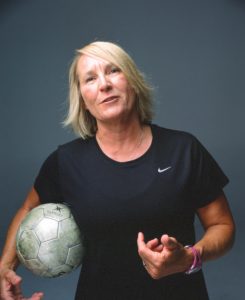 On the heels of the Women's World Cup, Brooklyn City F.C. brings another exclusive opportunity to Brooklyn female players!  Come join us for a 2-day clinic with newly signed Brooklyn City F.C. Head Coach, Kim Wyant.  Kim will be leading our Brooklyn City F.C. Women's First Team, as they hit the field in 2020, representing the highest level of women's soccer in NYC.
Players will spend 2 evenings training with Coach Kim Wyant at Brooklyn's premier indoor soccer venue, Socceroof, as well as participating in Q/A about the pathway from a youth to competitive adult player.
EVENT DETAILS

July 22nd-23rd (Mon-Tues):  5pm-7pm

Socceroof (14 53rd Street, 3rd Floor, Brooklyn, NY)



GIRLS ONLY, ages 8 and up


Open to all players, all clubs

$125 (Only $99 for BCFC players - contact us for discount code)

Link to Register: 

https://go.teamsnap.com/forms/206666
---
BCFC - Pro Performance Training Camps

2 Sessions:  Weeks of July 8th and July 15th
with Sean Daly, Focus Football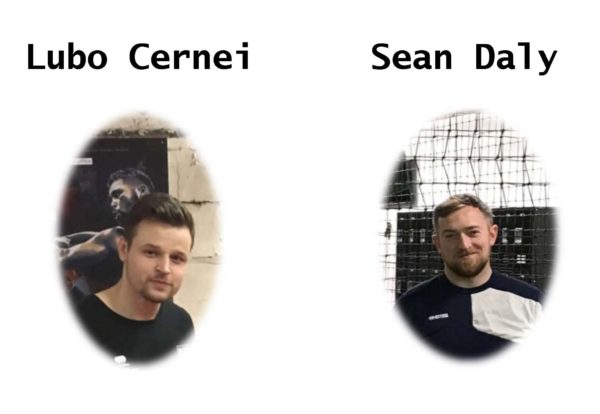 For this year's summer camps, Brooklyn City F.C. continues to work with top class international talent, via our partnership with London-based Sean Daly of Focus Football.
This year, Sean brings Elite Performance Coach Lubo Cernei, from David Haye (professional boxer) world-class training team in London, again providing our players exposure to a different level of training not found at other camps.   Sean will continue to lead the camp, continuing our reputation for individual attention and education for each camper, delivered in a fun yet challenging camp environment.
Sean Daly:  scout for Liverpool Football Club, former Director at Premier League academies Tottenham, Chelsea FC, and Arsenal.   Current owner of London-based Focus Football Club, specializing in developing youth players to a level of Premier League academy contracts
Lubo Cernei:  Part of Ruben Tabares team (one of top Strength & Conditioning coaches in world), working with numerous world-class athletes such as David Haye, professional footballers, and celebrities.  Specializing in the development of athlete' strength, power, speed, agility and overall athletic ability.  Holistic approach founded in science, mental and life coaching.
EVENT DETAILS

July 8th-12th (Mon-Fri):  9am - 3pm - Bush Terminal Park

July 15th-19th (Mon-Fri):  9am-3pm - Pier 5,  Brooklyn Bridge Park

Boys and Girls, age 7 and up


$399 per week ($349 for BCFC players - contact us for discount code)

$100 off each week if registering for both weeks (contact us for code)

Links to Register: